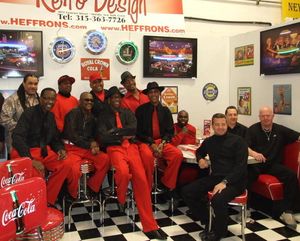 The Blacklites met up with Gary Heffron from a moment in time Retro Designs at the paradise market for our recent valentine show on 2/13/11.  
We took a break for this photographic moment with gary and the blacklites!  What an awesome design...And the blacklites finish off the perfect photo! 
To see more of gary's designs click here!